Sweet and Sassy Cupcake Soaps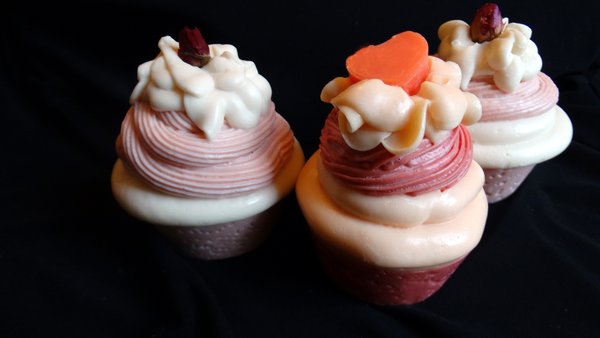 These lovely Soapy Cupcakes come in two sweet and tart scents: Pink Mimosa (rose bud on top) and Sweet Orange Chili Pepper (heart on top). They come packaged in a clear plastic cupcake box that makes them ideal for gift giving. Show some cupcake love - to yourself of someone else.
Oils: Olive, Sustainable Organic Palm, Coconut, Castor
Phthalate-Free Fragrance, Mica and Titanium Dioxide for pigment
Handmade soaps contains lots of glycerin - which most commercial soaps remove to make other products with - try one today - your skin will thank you!