Rosewood Musk Scented Handmade Soap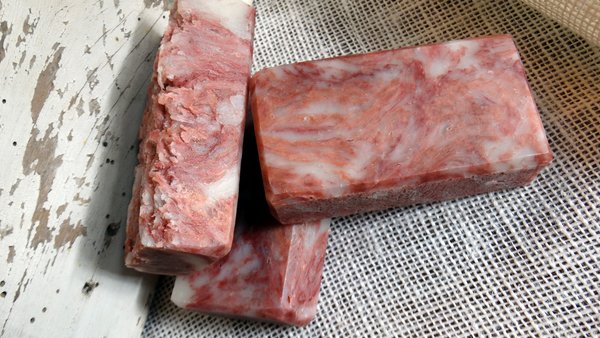 Aromatic, richly hued rosewood timbers are balanced with nuances of cassis, Otto rose, green olive, cassia bark, rich cedar, black amber, soft sandalwood, and sheer musk. You will love this soap fragrance which is enjoyed by both men and women.
Handmade Soap contains glycerin - must commerical soaps remove it to use in other products and you are left with harsh detergent. If you haven't tried handmade soap yet, give it a try! Your skin will thank you!
Ingredients: Olive Oil, RSPO Certified Organic Palm Oil, Coconut Oil, Distilled Water, Sodium Hydroxide, Fragrance Oil, Castor Oil, Mica Pigment