Raspberry Lemonade Handmade Soap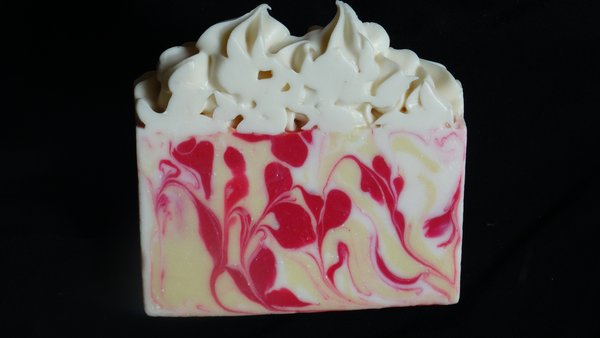 Sweet, Tart and Irresistible Raspberry Lemonade Handmade Soap has been a big seller! Swirls of loveliness and an addictive scent will make your morning shower something to look forward to. Energizing Raspberry Lemonade soap is sure to become your favorite.
Oils: Olive, Sustainable Organic Palm, Coconut, Castor
Phthalate-Free Fragrance, Mica and Titanium Dioxide for pigment
Handmade soaps contains lots of glycerin - which most commercial soaps remove to make other products with - try one today - your skin will thank you!