Lavender Goat's Milk Soap - Extra Moisturizing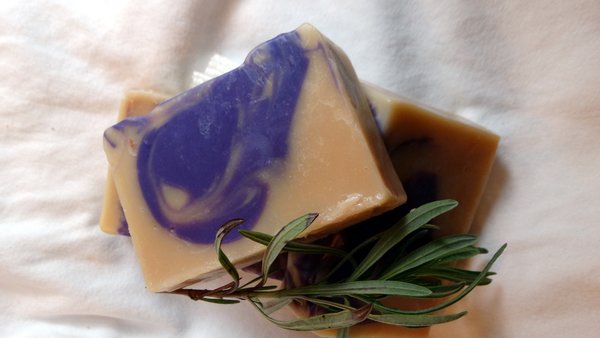 Goat's Milk Soap is extra creamy and extra moisturizing - I always recommend it to my customers with the driest skin. All my handmade soaps contain lots of naturally occurring glycerin and nourishing oils - once you try handmade soap - you will be hooked.
This Goat's milk bar is scented with pure Lavender Essential Oil and a slight touch of Patchouli Essential Oil for depth.
Ingredients: All Vegetable Shortening, Goat's Milk, Coconut Oil, Sodium Hydroxide,Olive Oil, Essential Oil of Lavender, Essential Oil of Patchouli, Mica Pigment