Kumquat Scented Cupcake Soap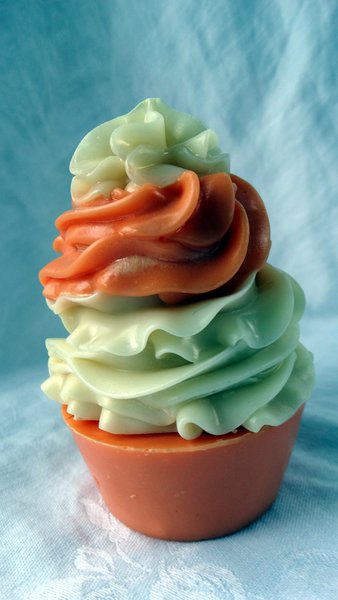 This delicious smelling cupcake is scented with Kumquat Fragrance Oil- which is so refreshing! These cupcake soaps come packaged in a clear cupcake box - just like you would get at the specialty cupcake bakery. They are perfect for party favors, shower favors, or just a lovely birthday gift. What a unique treat!
Ingredients include: Saponified oils of olive; responsibly sources organic palm, coconut and castor. Pigmented with mica powder and titanium dioxide.
Soaps are saponified with sodium hydroxide (Lye) though none remains after the saponification process