Boathouse Row Handmade Soap for Men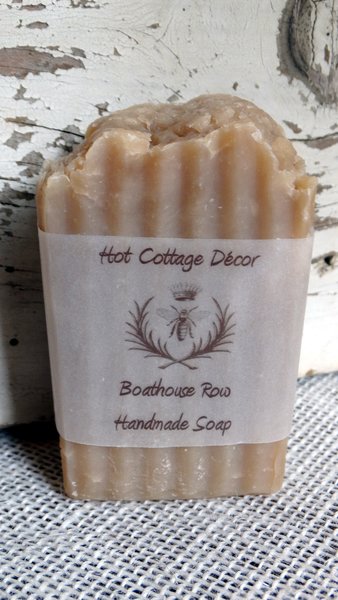 The fragrance in this handmade soap is spicy, sweet, refined and brisk citrus with accents of lemon and oakmoss. Treat your skin to handmade soap - you will notice a difference! Handmade soaps naturally contain glycerin. Most commercial brands remove the glycerin to use in other products. Simple, quality identifiable ingredients make this a terrific soap. Men's skin needs to be cared for just as much as women's.
Ingredients: Olive Oil, RSPO certified Organic Palm Oil, Coconut Oil, Distilled Water, Sodium Hydroxide, Phthalate-Free Fragrance Oil, Castory Oil.