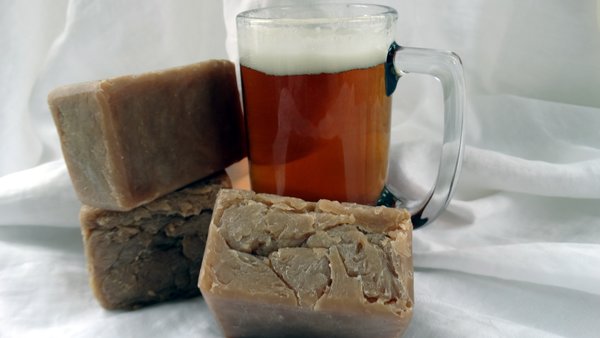 Beer soap has great lather and is enjoyed by men in particular. I use it on occasion myself. My skin loves it!
This soap contains: Lager Beer, Saponified oils of olive; coconut, responsibly sourced organic palm and castor. Also contains local beeswax and is lightly scented lightly with Spiced Amber Ale fragrance oil.
Soaps are saponified with sodium hydroxide (Lye) though none remains after the saponification process.